weldassistant® ...the welding software

NEW: VERSION 9

---
•

without additional monthly subscription fees
• fast and simple

• without time limit
• the way to your welding procedure - get started instantly
With the cost-free weldassistant STARTER Edition you can create welding procedure specifications according to ISO or ASME - without time limit, unlimited number of welding procedure specifications and always up-to-date.
---
Welding procedure specification in minutes (WPS)

create welding procedure qualification records (WPQR)

keep the overview of your welders and operators and their qualifications

keep on track of welding costs

always up to date with plug-ins

globally on the way with 18 languages and bilingual
---
With the comprehensive functions of our software, we provide a simple and standard-compliant tool for industry and trade - from general metal processing to steel, machine, ship and bridge construction to vehicle and power plant construction.
We use our experience to provide solutions and offer the tailor-made welding software that you need to create welding procedure specifications (WPS), welding procedure qualification reports (WPQR) and welder/operator certificates. A comprehensive cost calculation completes the range of functions.
---


Standard-compliant data on base materials, welding consumables, gases and selection tables saves you research in print and online media. The manufacturer Plug-Ins also help you find suitable filler metal and welding consumables . In addition to the tabular information, the manufacturers also provide you with product data sheets. With translations and bilingual printouts in 18 languages, you are well prepared for international business.
---
Test the SMART Edition with all functions
If you would like to test the dynamic and flexible features of the weldassistant SMART Edition for a limited period of time without any further obligations, please send us an e-mail.
This email address is being protected from spambots. You need JavaScript enabled to view it.
---
Welding procedure specification in minutes
Thanks to the extensive database and the process-dependent input structure, you can generate a welding procedure specification according to ISO 15609 or ASME IX "fast and simple". Add another page to the WPS. Insert text, tables or images.
DO NOT TYPE - JUST SELECT
- EN / ASME / AWS Base Metal
- Filler Metals
- Gases
- more than 1500 sketches
- ...and many more
---
Welding Procedure Qualification Record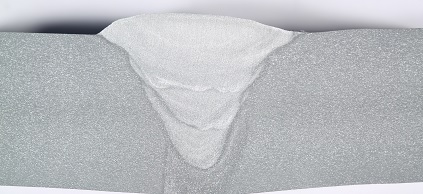 Document your ISO 15614 procedure qualification in a practice-oriented way with all relevant documents.
- WPQR Form
- Record of weld test
- Test results combined with photos
- Workshop data record printout
With the procedure qualification management you can quickly find the applicable procedure qualification and always keep an eye on the status. You can also manage externally procedure qualifications in the WPQR management.
---
Welder and operator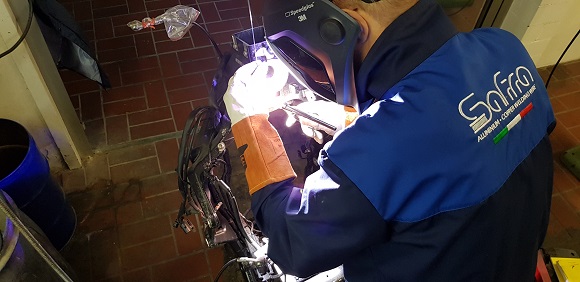 Keep track of your welders / operators and their qualifications. The current status of the qualifications can be seen at a glance using traffic light functions. You can also manage externally created certificates and their scope.
Create welder / operator certificates according to
- ISO9606-1 / ISO14732
- ASME Sect. IX and AWS D1.1
- in 18 languages, also bilingual.
---
Welding cost calculation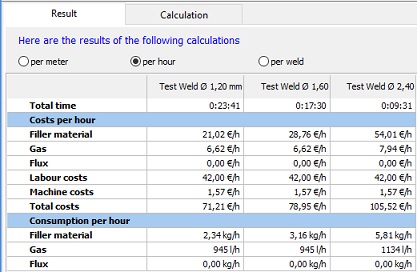 Get a handle on welding costs and calculate them as needed.
Compare any calculations to optimize costs.
---
Plug-Ins
The manufacturer Plug-Ins provide you with data sheets and/or product information depending on the process:
Welding consumables
Safra (aluminum + copper)
MIG WELD (aluminum + copper)
voestalpine böhler welding
ESAB
voestalpine fontargen brazing
Gases
Linde Gas
Air Liquide
PanGas
Tungsten-Elektrodes
---
Characteristics + Data general
Metric and imperial units
More than 1000 weld able base materials according EN/ISO
All ASME IX and AWS B2.1 base materials
Comprehensive filler material database with EN/ISO and AWS designations
Tungsten electrodes acc. ISO and AWS
Shielding gases according to ISO and AWS / SFA
More than 1500 ready-made weld joint sketches
Plug-Ins
Own tables for Base Metals, Filler Metals and Gases
Translation of selected terms – All languages
Printing bilingual
Print cofiguration of listings
Direct PDF-printing
---
weldassistant because...
you need to work quickly and efficiently as a welding supervisor or responsible person.
you rely on proven solutions in practice.
you want to concentrate on the core tasks of your work again.
you can gain time for the actual project work with a welding technology software.
you can meet the quality requirements of ISO 3834, EN 1090, EN 15085, Pressure Equipment Directive 2014/68/EU, AD2000, ASME and many others.

---
Find the content that fits your tasks ...
In the detailed Function Overview you can compare all EDITIONS and features.
Select the tailor-made weldassistant® EDITION for your needs.



---
Discover the flexibility and simple handling in 18 languages


Windows 11 ready

Available in the following languages:
German, English, French
Spanish, Portuguese, Italian
Polish, Czech, Hungarian
Swedish, Dutch, Danish
Croatian, Slovenian, Bulgarian
Turkish, Russian, Chinese
---